Crystal Advice
Can my crystal be cleaned in a dish washer?
Yes it is possible to wash crystal in a dish washer but it is not always recommended. Crystal can be very delicate, especially glasses with long thin stems which can break easily. Always ensure your crystal is separated so the pieces cannot knock against each other during the wash cycle and double-check that the washer arm will not strike any of the glasses when it rotates.
In addition use only a medium temperature program and a short cycle, preferably with a detergent suitable for delicate items. Also do not wash your crystal together with metal cooking pots and pans in case the metal discolours the glass.
Overall we advise you to wash your crystal in warm soapy water by hand and leave to air dry to avoid streaks.
How do I look after my crystal?
Here are our suggestions for a long and happy life for your crystal.
Stack your crystal upright to avoid damage.
Always store your crystal so there is no chance that pieces will bang against each other. Wrap them in lining paper if you need to store pieces together.
Wash your crystal in warm soapy water by hand, rinse in clean water, and leave to air dry.
To clean decanters and vases half fill them with water and add a few drops of vinegar. Rinse completely and leave to dry upside down.
If you need to transport your crystal then pack it carefully in the original packaging and when it is wrapped shake the box gently. If you hear the chink of glass touching glass then it is going to break. Repack again.
Home
No products
Shipping 0,00 €
Total 0,00 €
Information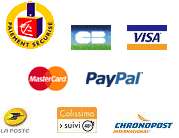 contact@la-maison-du-cristal.fr - https://www.la-maison-du-cristal.fr
Maison Cristal - 34 Chemin du Poudeirac - 06650 Opio - France - Tél : +33 (0)4.83.05.67.17