FAQ
What range of products are in a Collection?
A Collection means a set of articles with the same decoration. Typically a Collection includes champagne flutes, red wine glasses, white wine glasses, water glasses, liqueur glasses, whiskey glasses, decanters for wine and liqueur, and water jugs. Often there are also matching vases and bowls in a collection.
I have broken a glass; can I get a matching replacement?
If the glass is from one of our collections then it is easy to order individual replacements. Just click on the Replacements category on the menu on the left of the screen and order individual glasses as normal.
Also remember that if you are ordering a box of glasses it is a good idea to add an extra seventh glass to the order in case of a breakage during the long life of the crystal. This is especially appreciated if the crystal is as gift for someone else.
If the glass came from a different shop, then please send us an email to contact@la-maison-du-cristal.fr and we can advise you if we have a match available. Please include a product number or a photo of the piece if it did not originally come from us.
Can I create and order some custom decoration for my glass and crystal?
Yes it is possible but generally we only consider custom orders if you are planning to order a full set of all types of glasses together with decanters and jugs, or a full set of vases or bowls. Please also note that it can take from six to eight weeks to design and manufacture a custom collection and there are certain technical restrictions that limit the type of decoration that can be hand-cut on the glass. If you are interested please send us an email to contact@la-maison-du-cristal.fr and we can discuss further.
Home
No products
Shipping 0,00 €
Total 0,00 €
Information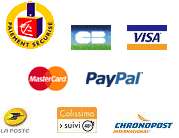 contact@la-maison-du-cristal.fr - https://www.la-maison-du-cristal.fr
Maison Cristal - 34 Chemin du Poudeirac - 06650 Opio - France - Tél : +33 (0)4.83.05.67.17